Stacy and Richie rocked their maternity session this past spring. They we're a fun and easy couple to work with and I had a great time getting to know them. This is one of my favorite parts of photographing couples. I love meeting others and getting to know about them and make a lot of connections. Along with the natural look of their session Stacy wanted to use a few different props she had. I don't normally use props in my sessions but the ones they chose we're super cute and had good meaning! Also, those little blue moccasins we're absolutely adorable, and believe it or not are from Old Navy! I really want to find some similar for our baby boy due in October!
You may notice the cute little onesie they are holding which has the month/year little baby Heath would be welcomed into the world. Though Heath was expected in April, he decided to make his entrance slightly early, so having these pictures displaying April made for a nice little joke in their family, especially since these pictures are now displayed in baby Heath's room!
When I showed up to meet Heath for the first time outside the womb and take his newborn photos, seeing the photos of Stacy and Richie's maternity pictures displayed in his room we're so encouraging! I love seeing work from previous sessions displayed on the walls of client's homes. This has always been my goal; to give clients so beautiful they can't help but display them on their walls. To see Heath's newborn session, including a peek of some of these photos displayed on their wall, click here!: Baby Heath | Lifestyle Newborn Session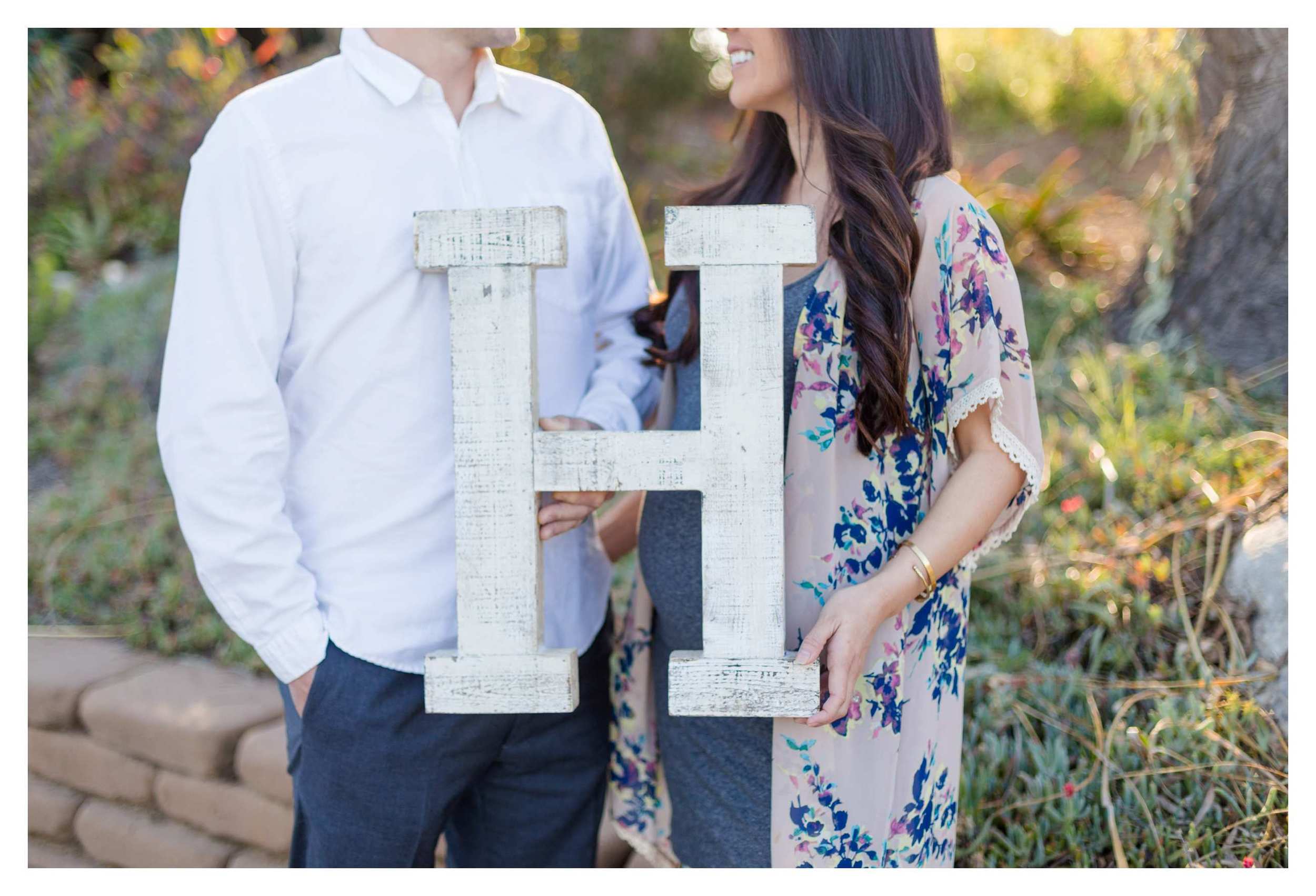 To book a session or for other inquires, fill the form out below!